For school supplies go online and save time!
School is about to begin and many parents have a list of "to do's" in mind to get their little ones ready for the big day.
One thing that is always on this list is stationary and school supplies.  In most schools, teachers provide a list with all the necessary material including books, notebooks etc. that parents must procure before the big day. We have curated a list of the basic stationary with a unique twist for kids that like to stand out from the crowd, while parents do not have to break the bank to buy them.  We searched and tested various items, and created a list that will save time from shopping all the personalized and unique items a school bag needs.
School supplies can be a big budget if you don't plan ahead and shop wisely. This is why you may want to take a look and write down a list of things you'll definitely need in order to purchase them in advance. You'll see that in the long run this is a saving money and time policy, plus you can find the cutest school supplies online making school beginning extra fun both for you and for your children!
So let's see what items can be found in every teachers list:
Pencils and pens
Buy a lot! When we talk about pens and pencils they are never enough really. The younger your kids are the more they're going to need because they'll be losing, trading, braking and sharpening all the time.  Teachers often ask for students to have up to 5 already sharpened pencils in their pencil case to save time in class. Keep your children's pencils labeled to avoid losing them, while adding personalization.  We found an independent supplier on Etsy that can engrave the name of your child on each pencil!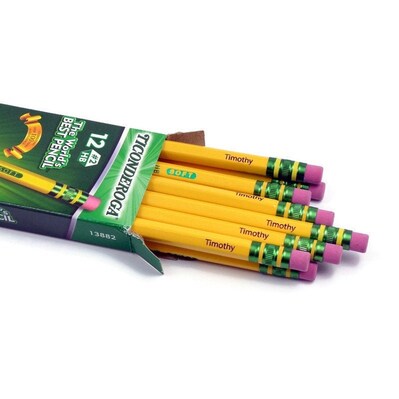 For older children you can buy personalized pens or anxiety pens that are a best seller.
Erasers and markers
Erasers and markers are school supplies all students need and never have enough so buy them in bulk as well. Erasers can also come with your child's name on them plus you should really check out this cool cream color marker set!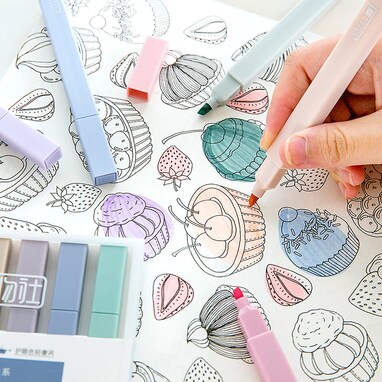 Notebooks
Buying notebooks is a big expense mostly because all students need about 1 or 2 notebooks per lesson in school during a year so that's about 10-15 notebooks per child. If you have children in the first grades of elementary school a good system is buying different colors of notebooks so they can tell them apart even without reading the label. For older children and teenagers, buy bigger notebooks with multiple sections too and use labeling.  A very useful option is printable lined paper for practicing handwriting and drafting essays.  It can also be used in letters as it fits in envelopes neatly.  
Label stickers
Label Stickers are a huge time saver when it comes to preparing your kid's books and notebooks. You can order them online with your child's name on it and simply stick them up to everything that goes in the school bag avoiding losing or mixing them up with one from a classmate. Label stickers are great for creating a filing system back home as well for old papers and exams you want to keep.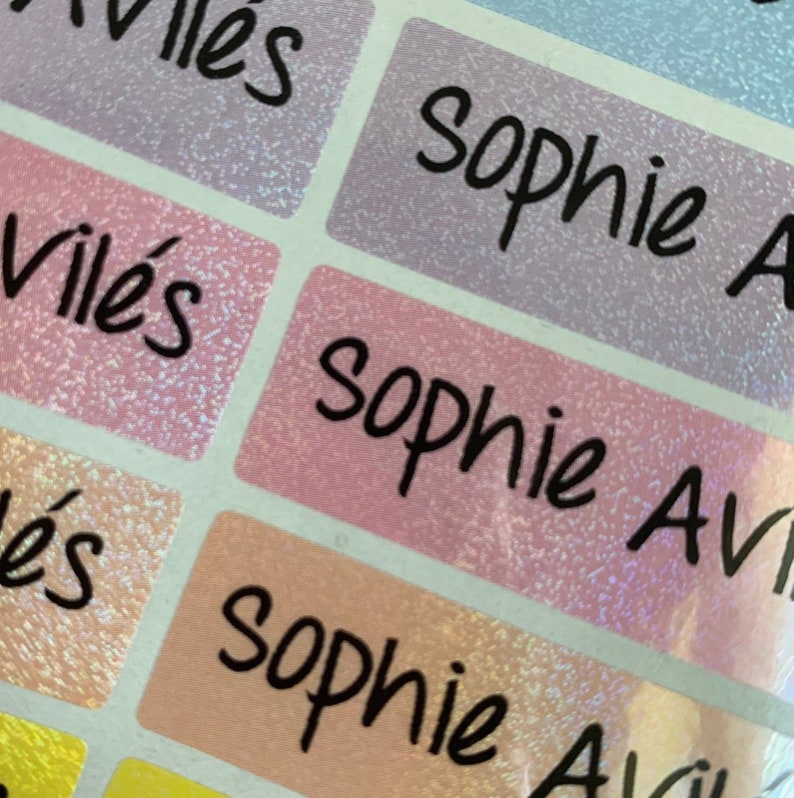 So as you can imagine, buying some extra pencils and notebooks in advance saves plenty of cash throughout the year.  Just don't give them all at once on the first day.  A small stash of stationary in the house is important for when paper runs out or pencils disappear right before a test.   Your children will definitely need them during their school year and it is wise to always be prepared.
So enjoy shopping and have a great start!
---
Sign up here to hear more from us!
---